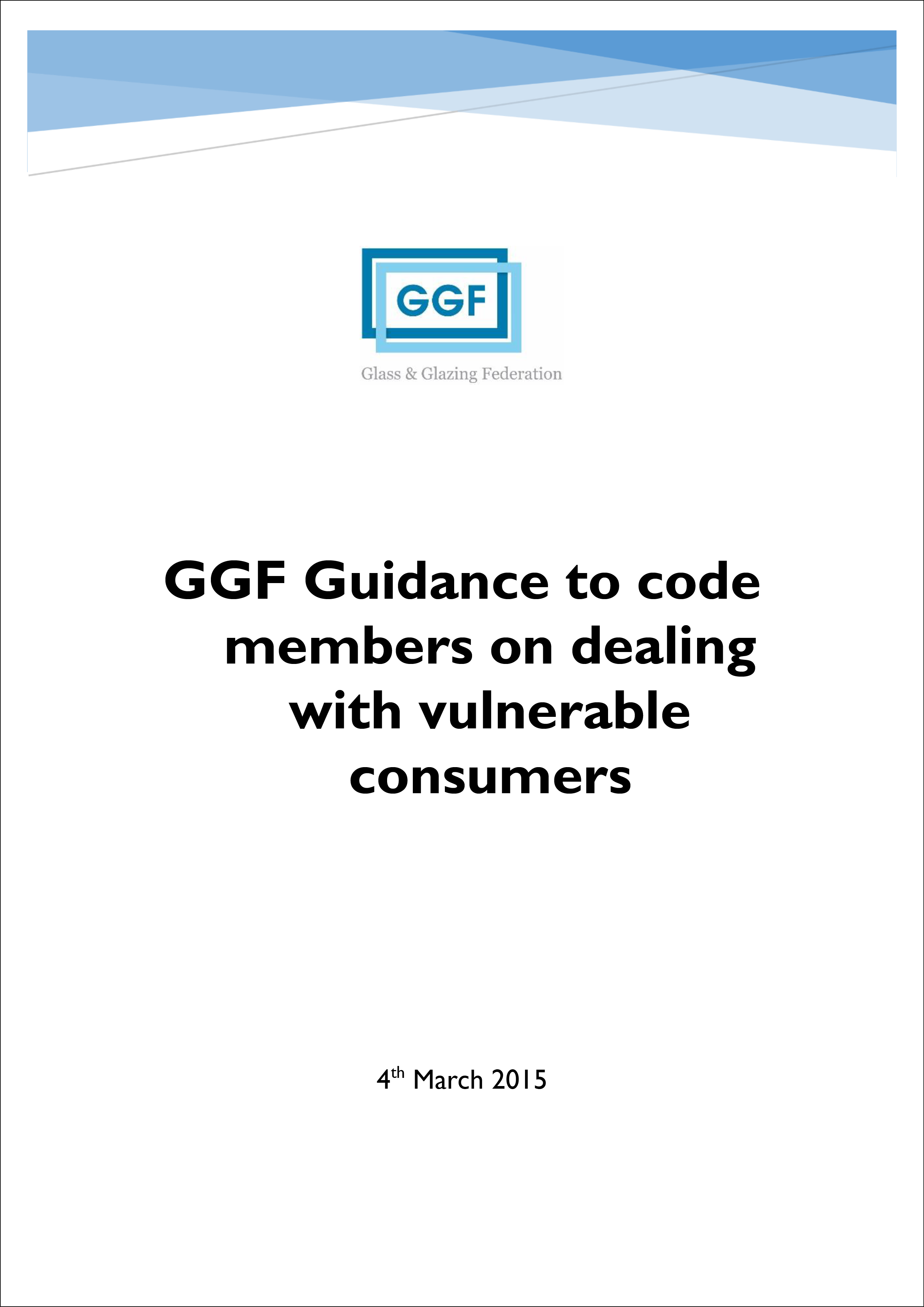 GGF Guidance to Code Members on Dealing with Vulnerable Consumers
Published March 2015
This GGF guide sets out how to deal with vulnerable consumers. Vulnerable consumers are those whose attributes mean they are at risk of making an incorrect or inappropriate decision, or who are at risk of receiving unsuitable or unnecessary goods or services.
GGF Consumer Code members are to attempt to identify consumers who are vulnerable or potentially vulnerable, and deal with them sympathetically and appropriately.
GGF Member? Log in to view or download this GGF publication.

---
Enjoy full access to GGF publications with GGF Membership
Members of the Glass and Glazing Federation can view and download GGF publications for free on our website and benefit from significant discounts when ordering print copies from the GGF Shop.